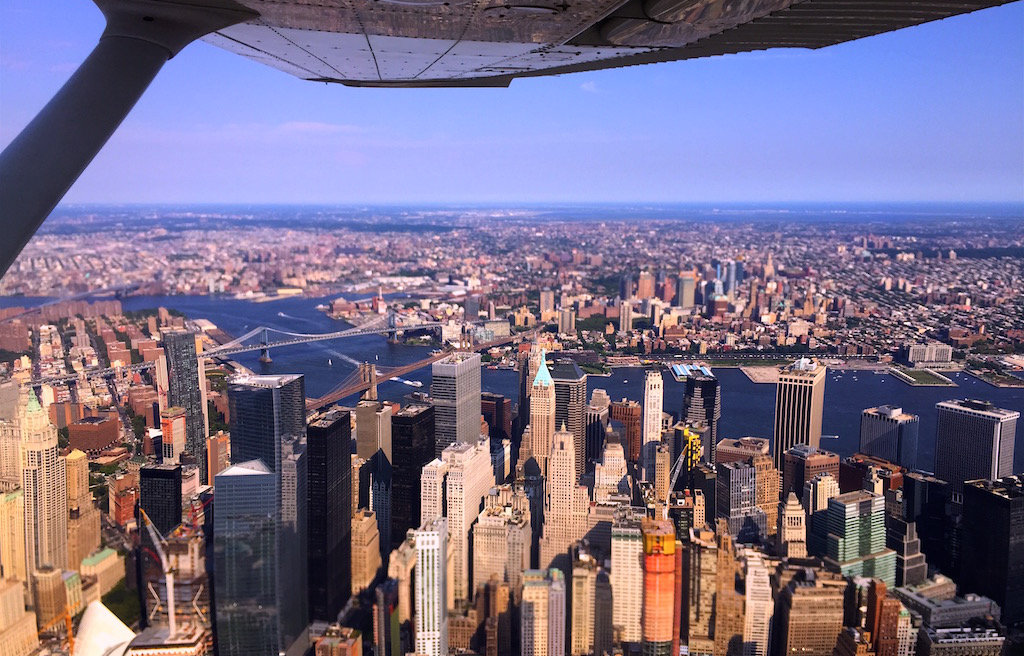 I know, who haven't seen NYC?  It's everywhere: in movies, tv, magazines and even songs if you'll use your imagination. But look at these breathtaking views! I got so lucky to have a private tour over the island from a friend who is getting a pilot license, so I got a customize route. We flew over from Morristown airport, New Jersey through Statue of liberty and then all the way to Harlem through Hudson River and back on a small aircraft. The flight was around an hour total but felt like 15 minutes. I couldn't stop taking pictures because the scenery was different every minute and I just couldn't miss it. It's super beautiful. Especially central park surrounded by skyscrapers. The views were definitely different from all the view points like Top of the Rock, Empire State Building and lots of city's rooftops . I haven't checked the Freedom Tower yet, so can't compare, but I've heard it's amazing and will probably cover some of these views as an alternative.
NYC is definitely a city to see from the top to compare to LA, for example, where everything is flat and looks the same. Okay, maybe apart from checking fancy houses and to see how huge the freeways are:)
Anyways, if you are a sucker for beautiful views as I am you'll definitely enjoy these pictures. Let me know your thoughts and if you can suggest some other cities worth to see from a bird's-eye view.